Welcome to CASA for Lancaster County
CASA (Court Appointed Special Advocates) for Lancaster County is a local not-for-profit organization that provides a voice for abused and neglected children in the court system so they can thrive in safe, permanent homes. We recruit, train and support local community volunteers who advocate for the best interests of children in Juvenile Court. Our volunteers understand the impact of abuse and neglect on the community as a whole and are using their talents to make a real difference. They are a stable adult in children's lives when everything else is chaos. Children served by CASA volunteers have a positive role model who helps them gain a voice, achieve safety and stability, and develop a sense of self-worth. With your help we can continue to make a difference in children's lives. Our website furthers our mission by providing ways for you to learn more and get involved. Thanks for visiting. Your support is greatly appreciated.
Thank you, Lincoln!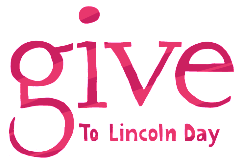 Thank you to all who donated to Casa for Lancaster County on Give To Lincoln Day. Because of your generosity, we were able to reach our fundraising goal of $7,000! Only with the support of our community are we able to continue our mission of providing advocacy for abused and neglected children. You can still help by clicking the link below. 
News & Announcements